Due to the pandemic, Alphapointe was unable to host its annual awards/recognition events in 2020, so we're making up for lost ground! At our 2021 holiday party and awards event, Alphapointe was able to formally recognize and honor both our 2020 and 2021 Suppliers of the Year!
2020 Supplier of the Year – C.H. Robinson
C.H. Robinson has provided transportation services for truckload and Less-Than-Truckload (LTL) shipments for the AbilityOne program and has also been Alphapointe's primary transportation service provider for the past three years. The team at C.H. Robinson is always quick to respond and take care of Alphapointe transportation needs to ensure on-time pickup and delivery. They have worked very hard to mitigate rising freight costs for Alphapointe. Where the LTL market has been seeing general rate increases of around 17 percent, C.H. Robinson has been able to reduce Alphapointe's LTL rates by 8 percent.
Through C.H. Robinson's corporate sponsorships of special events and through volunteer hours, funds have been raised to support Alphapointe Youth Services and Senior Adult Services programs. Alphapointe values its partnership with C.H. Robinson and its continued support has been instrumental in enhancing our Youth Services program.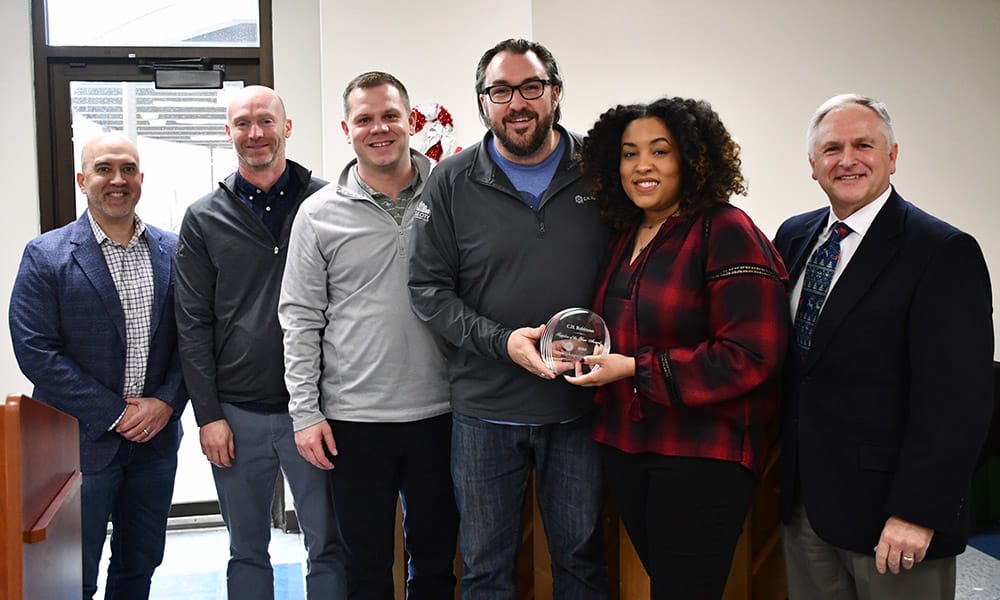 2021 Supplier of the Year – Bank Midwest
Bank Midwest has proactively partnered with Alphapointe during the past two years. Alphapointe worked collaboratively to address treasury and financial performance concerns during the pandemic in 2020 as well as when the organization grew its Kansas City plastics operation in 2021. Bank Midwest's team was swift to offer innovative ideas that helped navigate Alphapointe with any financial-related challenges and achieve simple solutions to the organization's needs.
Additionally, Alphapointe is endeared to Bank Midwest for its sponsorship of the C&C Group Alphapointe Pro-Am Presented by Bank Midwest and its unbridled enthusiasm for Alphapointe's mission.