Alphapointe is pleased to announce the additions of Chip Owen, Jr., and Lynn Parman as new members of the Alphapointe Board of Directors and Hilary Butler and Daryl Randolph, Sr., as members of the Alphapointe Foundation Board of Directors.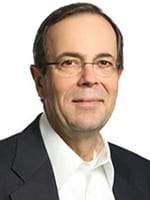 Owen is the President of D&M Plastics, LLC, which is based in Burlington, Ill. For more than 40 years, D&M has provided custom injection molding injection services to organizations throughout the country. D&M specializes in tight-tolerance precision parts for the medical and electronics industries and in 1993 was the first U.S. full-service turnkey manufacturer awarded ISO-certification. Prior to D&M, Owen was the President and Chief Operating Officer of the Lightstone Group, a New York-based real estate investment company that held a portfolio of $13 billion during his tenure. Owen also served as the Chief Executive Officer at Equity Office Properties and previously was the Chief Operating Officer of the Americas Region at Jones Lang LaSalle. Owen graduated from the University of Virginia with a bachelor's degree in mechanical engineering as well as a master's in business administration.
Parman currently serves as the Chief Operating Officer for the National Association of Intercollegiate Athletics (NAIA). The organization is the governing body of athletic programs at more than 250 universities around the nation and facilitates national championships in 27 sports featuring more than 75,000 student athletes. At the NAIA, Parman is responsible for mapping, assessing and streamlining complex processes to enable improved profitability, services and scalability. She also oversees strategic planning, goal setting, budgeting, metrics and operations reporting processes to drive the organization forward. Prior to her tenure at the NAIA, Parman was the Vice President for business development at McCownGordon Construction after serving as the President and CEO of the American Royal Association from 2015-18. Parman also previously held roles with Boehringer Ingelheim, the Kansas City Area Development Council, the Lawrence Chamber of Commerce, the St. Joseph Area Chamber of Commerce and the City of Buckner, Mo. Parman holds a bachelor's in public administration from Missouri State University, where she serves as a member of the Board of Governors following an appointment by the governor of Missouri.
Butler is the Brand Director of Sustainable Brands for California-based Fetzer Vineyards where she leads the growth of establishing and developing brands. Butler's focus includes strategic planning and tactical execution of business and creative initiatives to keep Fetzer Vineyards' wines relevant and current with their consumers and top of mind for distributors. Previously, Butler led the development and execution of Russell Stover's seasonal chocolate portfolio across Valentine's, Easter, Halloween and Christmas, representing $275 million in revenue. Before joining Russell Stover, Butler spent 10 years with Hallmark Cards, where she progressed through product management, product innovation and sales category leader roles. Butler holds an MBA from Washington University and a bachelor's in English from Wake Forest University.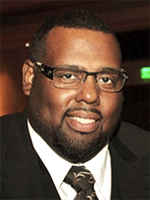 Randolph is the Senior Pastor at Center of Hope Ministries in Kansas City and has served as a pastor leading older adults, men, women and youth for more than 20 years. Randolph is committed toward reaching at-risk youth and has facilitated a number of strategic partnerships in conjunction with Center of Hope Ministries. Collaborations include Samaritan's Feet offering free shoes for underserved populations, Kansas City Police Department's Annual Trunk or Treat and activities with the Lion's Club. Randolph is active within the religious community, including serving as a member of the Matter of Heart Faith Alliance, Interim Chaplain of Kansas City Metropolitan Alliance, serving as a board member of Faith Leaders of Kansas City and as Regional President of the International Men's Department of the International Churches of God in Christ.